Posted by Trond Varlid in
New World Wine
on May 2, 2014 |
one response
How this 'lost' French wine grape re-emerged in the New World

Updated May 2, 2014. Looking for a new, good red wine?  Then try Carménère from Chile  – if you are not familiar with it already.  For more than a century the Carmenere grape was a well-kept 'secret' of the Chilean wine industry.  In fact, it was believed to be a special Chilean version of the Merlot grape.  However, that all changed in 1994—for reasons explained below—and Chilean Carménère wine has since become increasingly popular worldwide to the extent that it is now promoted as the country's signature red wine.

Taste. Carménère is a medium body wine with an intriguingly interesting and more complex taste than many red wines, which I like.  In the taste of a good, mature Carménère you can find aromas of cherries, strawberries, mulberries and raspberries. Some Carménère has been matured in French or American oak barrels adding further dimensions to its taste.
If you are looking for inspiration to wet your appetite for Carménère and Chilean wines—take a look at the highly enjoyable 5-minute video below—with its stunning scenery, beautiful vineyards and compelling testimony to Chile's great wines!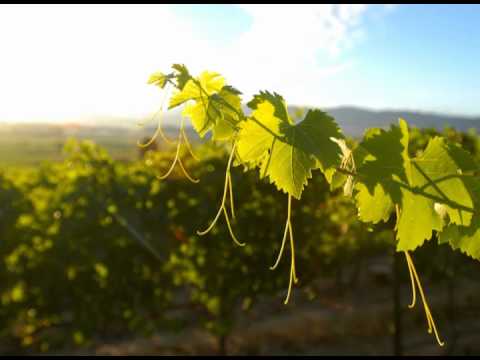 Chile's Signature Wine. Carménère wine has in the last two decades come to symbolize Chile in the same way as Malbec is associated with Argentina, Shiraz with Australia and Zinfandel with California.
You may think of Cabernet Sauvignon as Chile's trade mark red wine – and among Chilean red wines Cabernet is still produced and exported in the largest quantities.  However, Carménère may be regarded as more 'genuinely' Chilean – partly because Chile is the only country in the world where Carménère wine is produced as a single varietal – i.e. 100% produced from the Carménère grape.  In the few other parts of the world where Carménère vines are grown – the Carménère grape is usually mixed with other grapes – especially Cabernet Sauvignon – to produce various blended wines.
Carménère Regions. The main Carménère region in Chile is Maule Valley in the central part of the country.  The valleys of Central Chile are particularly well suited for growing this grape as it needs more heat to ripen than other Bordeaux varieties.  These valleys are surrounded by the Andes mountains, cooled by the Pacific winds, and has many warm, sunny days – with up to 40 degrees night-time drops in temperatures.  These are perfect conditions for bringing out the full rich flavour of the Carménère grapes as they are forced to ripen slowly.  For more information about Chilean wine and wine regions, an excellent Web site is 'Wines of Chile':http://www.winesofchile.org/the-wines/
Carménère's 'Re-discovery'. The Carménère grape is one of 6 grapes originating from the Bordeaux region in France.  However, in the 1870s and 80s there was a severe outbreak of phylloxera – a small insect that attacks the roots of grapevines – virtually wiping out the Carménère grape in France and elsewhere in Europe. Luckily for Chile – and wine lovers! – the Carménère grape had already been planted in Chile several years before the phylloxera outbreak.  But – and here is the catch: The Carménère grapevines planted were by the local growers believed to be Merlot…..
So for more than a century the Carménère grape lived 'secretly' in the Chilean vineyards  – until one day in 1994,  three French grapevine experts discovered that many of the 'Merlot vineyards' were in fact Carménère!  This was later also confirmed by DNA tests – so overnight Chile 'suddenly' had huge areas of Carménère vineyards….
Carménère Wine & Wineries. There are now more than 100 wineries in Chile producing in excess of   400 different Carménère and Carménère-blended wines.  So you have a few to choose from…
JustCarménère.com. This is to my knowledge one of the best Web sites for information about Carménère with 'everything' from the origin of this wine, its characteristics and main regions—to which food goes best with this wine. A visit to the site is recommended: http://www.justCarménère.com/my-favourite-Carménère.html
What food for Carménère? Here are 6 sample recommendations from 'JustCarménère.com' as to good food combinations for Carménère

– starting with the more exotic examples first….:
BBQ chorizo with avocado and red pepper-based garnish.
Argentinian pesceto beef with dried fig sauce.
Grilled Kobe beef with onion-based sauce.
Wild turkey with seasoned grilled vegetables.
Roasted duck with cranberry sauce.
Grilled lamb with mushroom and lightly peppered sauce.