Posted by Trond Varlid in
Japan
on April 26, 2010 |
no responses
Eco Sector More Optimistic about Prospects  than Industry in General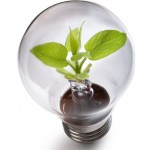 If you are interested in knowing the state of the environmental business sector in Japan, a new 'Environmental Tankan' index has just been launched that could help you measure the pulse of this increasingly important industry sector.
On April 14, 2010, the results of the very first Environmental Business Index were published by the Japanese Ministry of Environment (MoE).
The MoE determined that the

Diffusion Index (DI)

for the survey was '0', by subtracting the percentage of companies reporting unfavourable business conditions from those reporting favourable conditions. In comparison, the March 2010 BoJ Tankan of leading companies for all industries showed a DI of minus 14.
This time the 'Environmental Tankan' is a

trial

but MoE now plans to conduct the survey every 6 months. The aim is to help boost investment in the environmental industry and use the results when mapping out environmental policies.
The

companies surveyed

are from various environmentally related sectors such as waste management, recycling, solar energy, energy-saving appliances, 'eco cars', and others. The MoE sent questionnaires to 2,050 companies, with 486 replies – of which responses from 220 environmentally related companies were analyzed.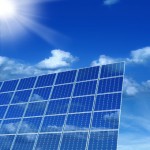 For the next survey MoE wants to increase the number of surveyed companies to 6,000.
If you want more details and the full results of the survey (in Japanese only), please go to this MoE Web link: http://www.env.go.jp/press/file_view.php?serial=15520&hou_id=12386
This new index is a great initiative by MoE and should increase the focus on the environmental business sector in Japan, stimulate and guide new environmental policies and ultimately help boost investment in the sector. 'So watch this space.'