Posted by Trond Varlid in
Home
,
Music Digest
on September 3, 2010 |
no responses
Why I like this orchestra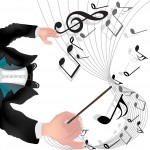 Curious about classical music but not yet been to a live concert?  Or you're  already a keen classical music fan but looking for something new?  Either way, I recommend you join a live Tokyo Sinfonia concert – for a fresh and unique experience. And a perfect introduction to classical music for 'newcomers'.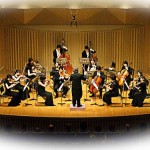 Here are my 5 reasons why.
Great Sound. One immediately striking feature of the Tokyo Sinfonia is that the orchestra has string instruments only. This makes for a very pure and warm sound – and brings out the 'colours' of dense harmonies  particularly well.  It also provides a fresh and different sound perspective on many classical works.
Although certain types of string ensembles are common – most notably the string quartet – a whole orchestra made up of strings only is rather uncommon these days.
So if you have not yet experienced the sound of a full string orchestra you may be up for a surprise…
Unique & Innovative Repertoire. The repertoire of the Tokyo Sinfonia includes many world premieres by string orchestra of works originally composed for other ensembles or solo instruments – such as string quartets or piano sonatas.   This is very much thanks to the great arranging talents of the Tokyo Sinfonia conductor, Robert Ryker.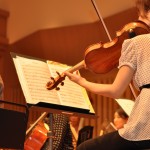 As an example, the June 2010 Symphony for Strings Champagne Concert at Oji Hall, Ginza, included the world premiere by string orchestra of French composer Saint-Saens' Suite for Piano in D Major (Op. 49).  The orchestra was on sparkling form – and putting this great piano work in a completely new and unique context.
Another example is the orchestra's September 10, 2010 concert during which the Tokyo Sinfonia performed the world premiere for string orchestra of  the B Minor Piano Sonata (Op.5) by Richard Strauss, the great German composer of the late Romantic and early modern eras.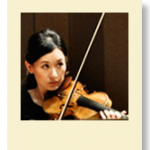 Talented Young Musicians. It is great fun to watch the talented, young musicians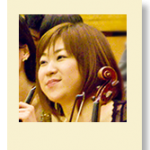 of the Tokyo Sinfonia.  They play with a youthful charm and freshness – and inspired determination – which  I find very catching.
So here is your chance to support the next generation of classical musicians:  join a live concert with the Tokyo Sinfonia!
Attractive Concert Format. The Tokyo Sinfonia concerts have a far more intimate and personal  atmosphere than regular symphony concerts.   Partly because there are only 19 musicians – rather than 80 or more in a typical major symphony orchestra.  And partly because at many of their concerts you have the opportunity to meet the musicians and the conductor in person after the performance – even over a glass of champagne!
At the beginning of each performance the conductor normally provides a brief introduction of the music to be played – this is again rather different from your ordinary classical concert.  Through these introductions you can learn a lot of  interesting information about the music – due to the conductor's vast knowledge of classical music.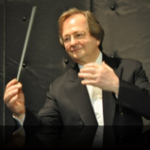 Outstanding Conductor. None of the above would have been possible without the groundbreaking work of the orchestra's founder and conductor, Robert Ryker. In creating the Tokyo Sinfonia, he had a clear vision for its relationship with the audience, its musicians – as team players and soloists – and for developing the string orchestra as a 'new instrument' in itself.
If you join their live concerts, you will experience how this vision has manifested itself through the orchestra's performance and concert format.  And with his combination of musical and leadership talent, Robert Ryker is perfectly suited to lead and nurture the young musicians of this orchestra.
Maestro Ryker is a true musical pioneer, helping to bring about what is really nothing short of a genuine 'renaissance' of the string orchestra – an all-too-rare ensemble in contemporary classical music.   And he is setting a great precedence for others to follow – inside and outside Japan.
For your own enjoyment and to support these talented young musicians I encourage anyone lucky enough to be within reach of Tokyo to join the Tokyo Sinfonia live!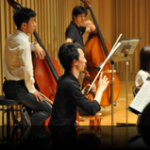 Tokyo Sinfonia Web Site & Recordings.
Check out the  Tokyo Sinfonia Web site for further details about the orchestra – including upcoming concerts.
You can also purchase CDs of the orchestra's live recordings on their Web site.